CxContent::START::content - article::body
TVFix is a streaming media player that plugs into your television through an HDMI cable, allowing you to stream video from your phone, tablet, or computer. The TVFix Caster uses the apps that are already on your smartphone or tablet to broadcast video to your television. And it does it completely wirelessly over your Wi-Fi network!


NO SMART TV REQUIRED The TVFix Caster will work with any television that features an HDMI input. And you can still talk on your smartphone, even while the TVFix Caster is playing video on your TV!


SUPER EASY TO INSTALL AND USE Just plug TVFix into your TV's HDMI input and control your video playback over Wi-Fi using your smartphone, tablet, or computer as the controller. The quality of the video is incredible, and it's free FOREVER! No subscriptions, monthly fees, or anything else that needs to be paid for!

Step 1: Hardware Installation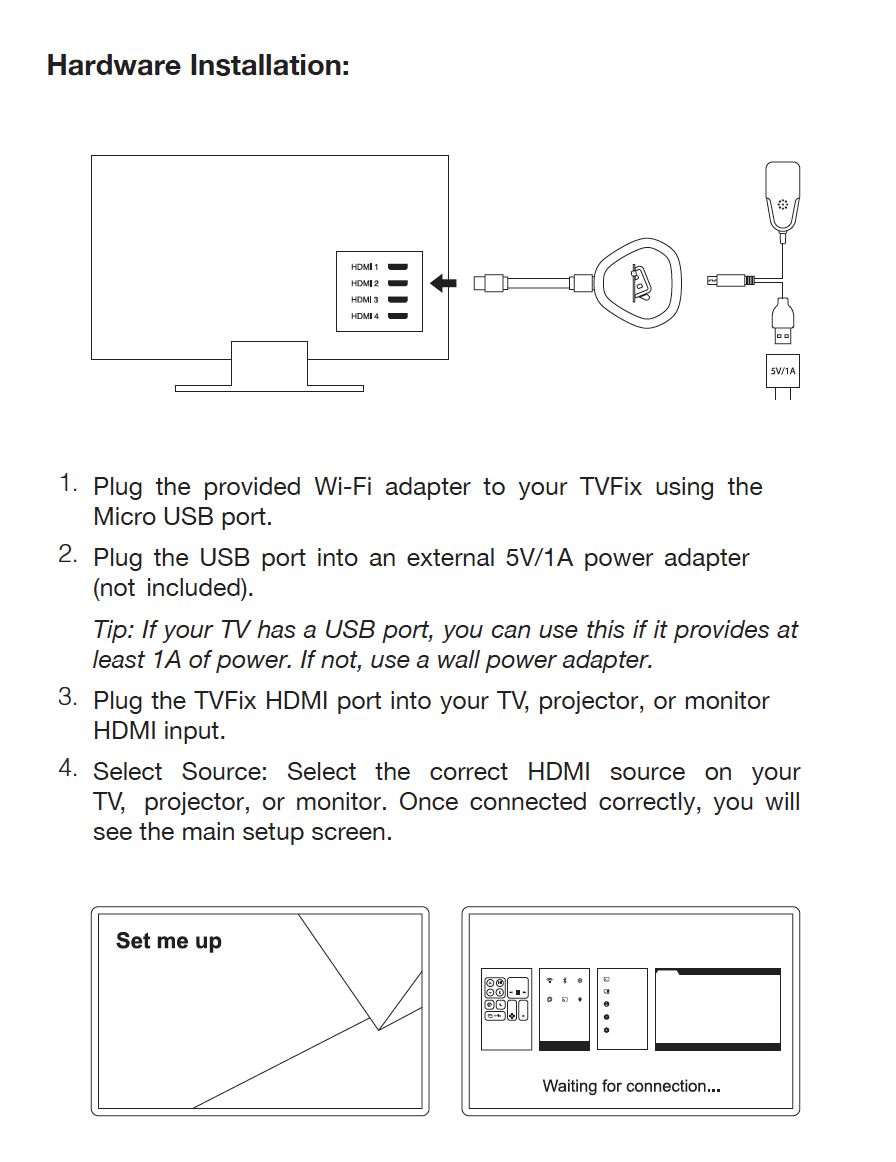 Step 2: Connecting Your TVFix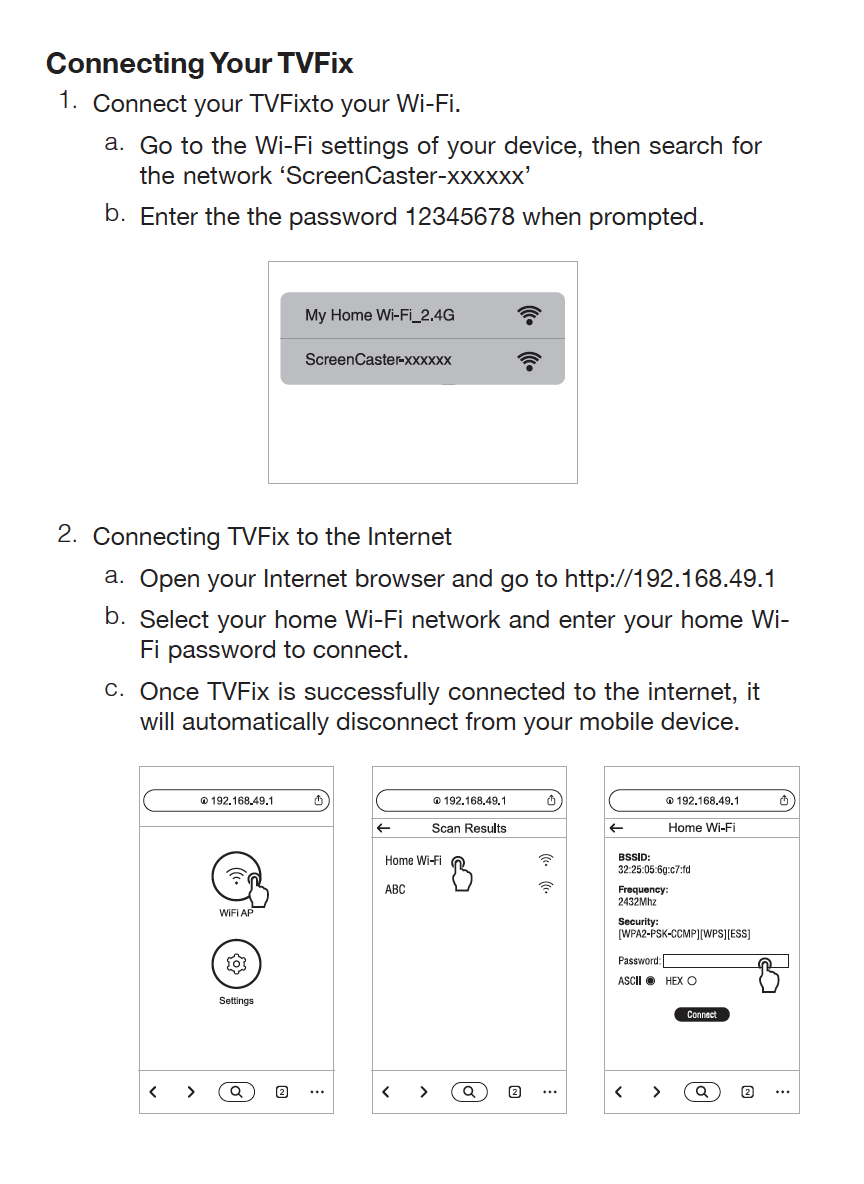 Casting Android Devices: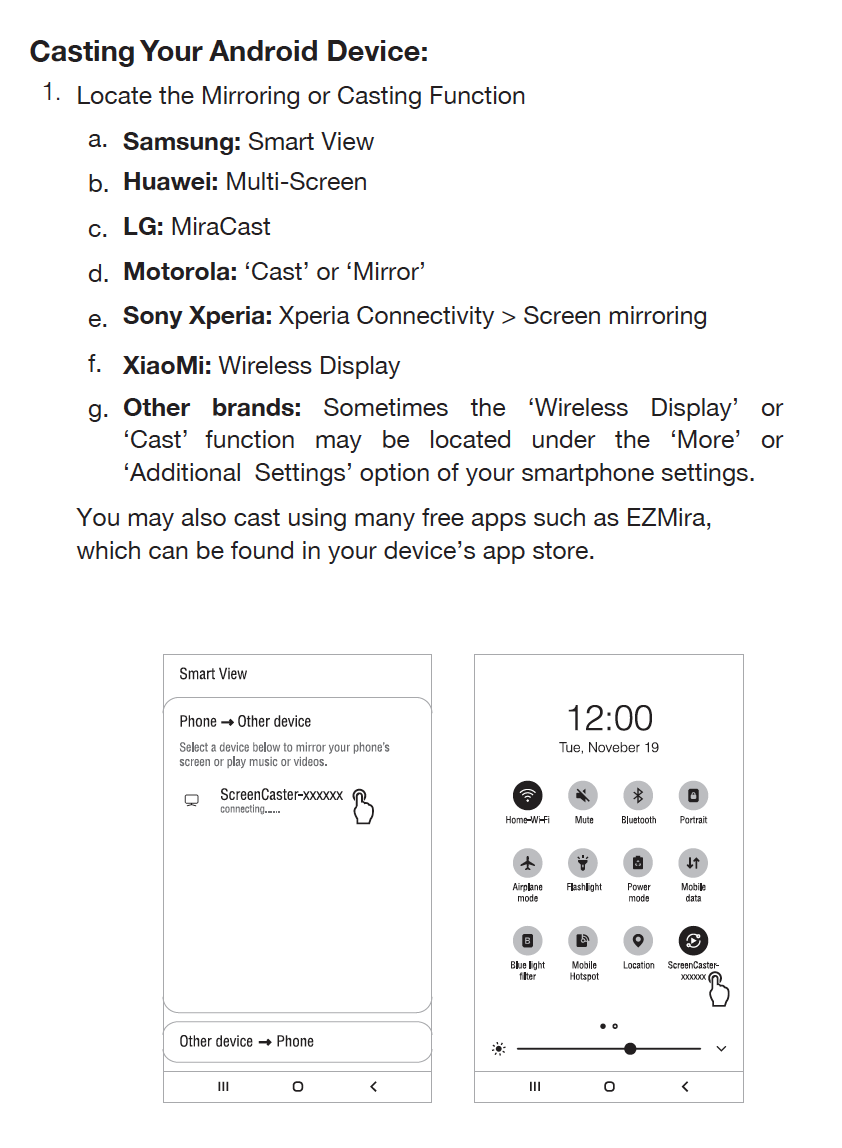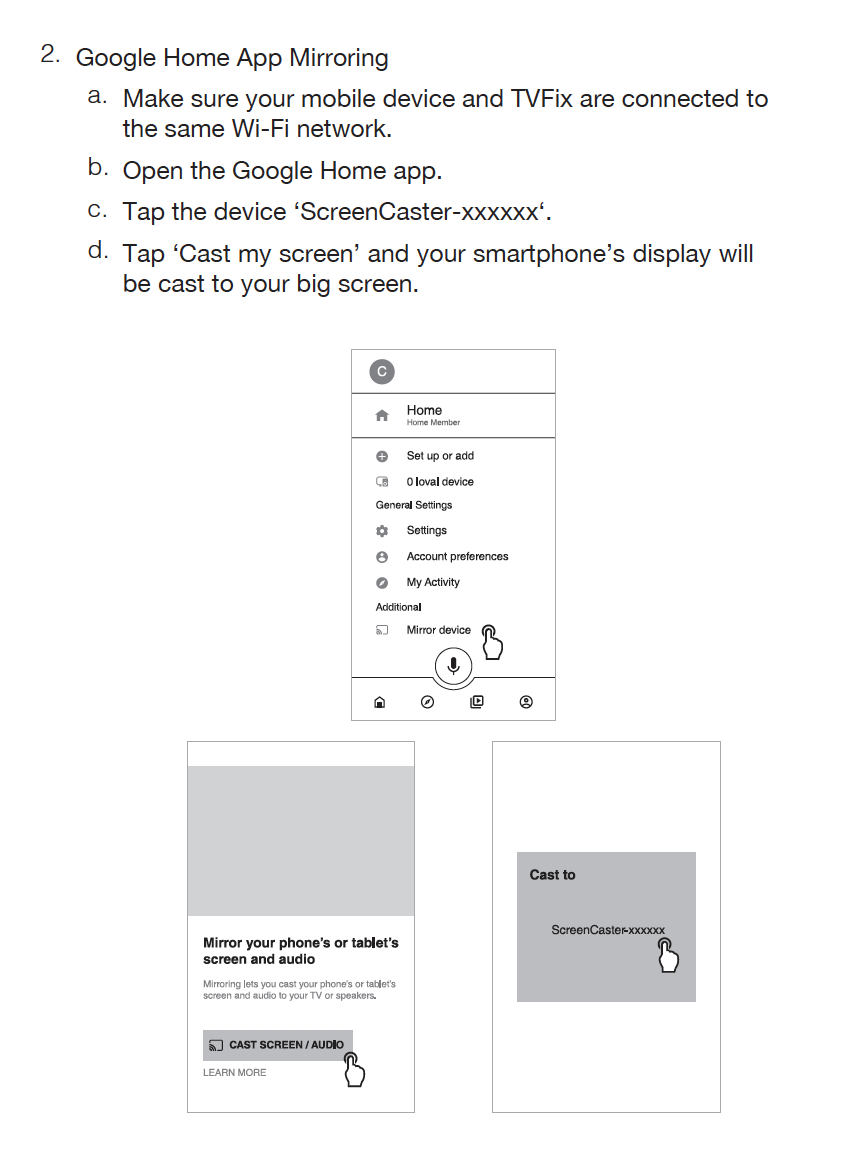 Casting iOS devices: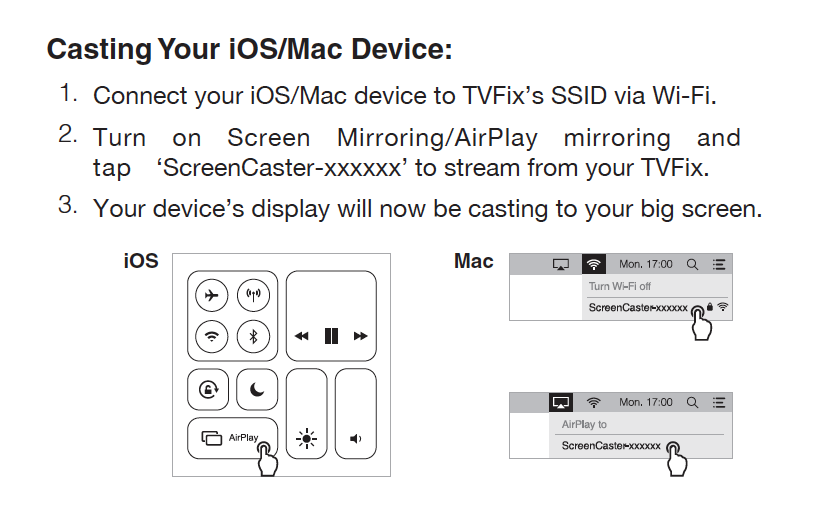 Casting Windows devices: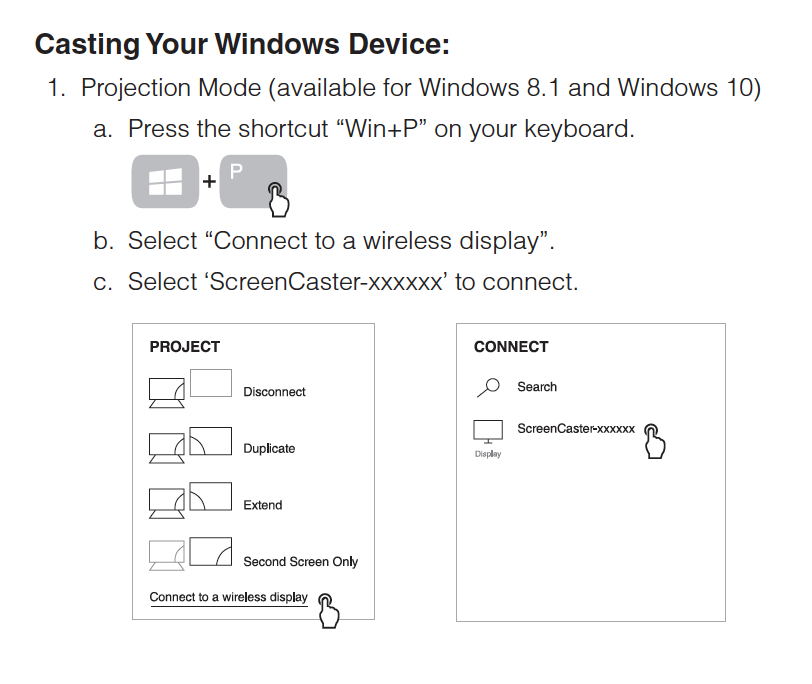 CxContent::END::content - article::body